I recently stumbled upon an issue with Windows Server 2012 R2 where attempting to log in would result in the following error: "The User Profile Service service failed the sign-in. User profile cannot be loaded".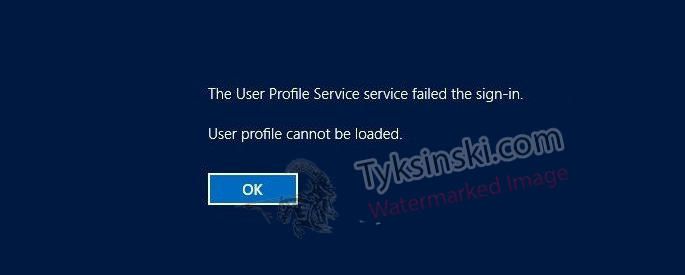 After attempting a lot of different solutions online to resolve the problem, I finally found a solution that worked to fix the 'User Profile Cannot Be Loaded' error.
If you're experiencing a similar issue on Server 2012 R2, log in as either the local administrator or the default domain administrator (DOMAIN\Administrator). You can then open File Explorer and head over to C:\Users.
Once at the above location, right click on the 'Default' user folder (make sure that 'show hidden items' is enabled in File Explorer options) and go to Properties.
Select Security and then Advanced and click on the 'Replace all child object permission entries with inheritable permission entries from this object' checkbox.
Click Apply or OK and then close out of all the dialog windows.
You should now be able to sign in with all user profiles that are authorized to access the specific server/virtual machine.